High Quality Dental Services in Cranbourne
Woodleigh Waters Dental Surgery is a trusted name in dental services in Cranbourne for over 5 years now. We provide affordable quality dental solutions by qualified dentist Cranbourne. You can get in touch with us for a comprehensive range of dental services including general, cosmetic, emergency, and family dental solutions. We have a dedicated team of dentists who have expertise in all kinds of dental services.
Come to us for an outstanding experience with Dentist Cranbourne.

Our Services
Dentist Cranbourne offers various dental services at the most economical cost in Cranbourne. Here is a list of some of our dental services:
Dental Veneers
Dental veneers help in improving the shape, size, or colour of your teeth. The process focuses mainly on encasing the surface of the front teeth. Dental veneers are mainly used as a restorative process or as a cosmetic procedure.
There are numerous benefits of dental veneers, such as:
It restores chipped teeth.
It restores broken teeth.
It covers any problematic teeth.
It covers any discoloured teeth.
It covers any gap between the teeth.
It restores your smile.
We make dental veneers with either composite resin or porcelain. Both come with their own set of advantages or disadvantages. Discuss with our dentist which material would be best suitable for your requirements and budget.
Dental Implants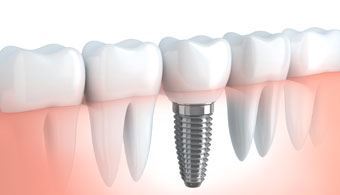 Dental implant is the best choice for an effective tooth replacement. It is also beneficial for enhanced dental hygiene. Other benefits include improved dental hygiene, reduction in bone loss, enhanced self-esteem, and increases confidence. However, there are certain characteristics that decide whether you are a potential candidate for dental implants or not. These are:
Good oral health
Good overall health
Good bone density
Healthy gum tissues
We provide the best dental implants in Cranbourne at the most affordable price!
Root Canal Therapy
We offer the safest root canal therapy in Cranbourne. It is a common process with high success rate. It is a painless procedure that is a better alternative to tooth extraction. Antibiotics are not good to cure root canal infection. You can call us for root canal surgery appointment. Come to us and we will advise you whether you need a root canal therapy or not.
Scaling and Cleaning
Get cost-effective solutions for teeth scaling and cleaning with us. It not just offers you cleaner teeth but also solves minor gum diseases.
Clear Aligners, Smile Styler
Come to our specialists for clear aligners and smile styler services. Our trained dentists work with precision to straighten your teeth. This process does not include any metal braces that make it a better substitute for braces.
Teeth Whitening
Looking for teeth whitening services? Come to us. We promise the finest teeth whitening services in Cranbourne. You can get rid of teeth plaque and any kind of bacteria in your teeth with these services. We advise our patients for regular dental check-ups for teeth whitening for continuing hygienic oral health.
Wisdom Teeth Removal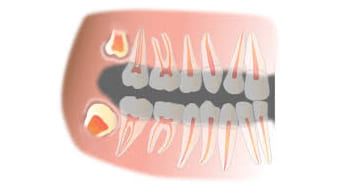 Wisdom teeth can create a lot of problems, like:
Gum swelling
Jaw pain
Bad breath
Tenderness
Bad breath
Cysts
Bad taste in the mouth
Redness in gums
You might feel scared with the wisdom teeth removal process but once you come dental care centre in Cranbourne, our first job is to first explain the process to make it easy for you. We make it dental surgeries easy and beneficial for you.
Invisible Braces
Need Braces? Woodleigh's Dentist Cranbourne offers invisible braces that no one will notice. We offer you affordable invisible braces that boost your confidence and looks!
Cosmetic Dentistry
Cosmetic dentist in Cranbourne keeps your teeth not just clean and white but also gives you a better look and feel. We provide affordable dental solutions for
Misplaced teeth
Mishappening with teeth
Discoloured teeth
Broken teeth
We have the latest tools to provide you with a complete range of cosmetic dental techniques. Enhance your smile with a boost of confidence with our cosmetic range of dental services in Cranbourne!
Dental Crowns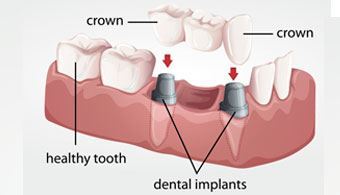 A small cap that is placed over your tooth to cover any dental issue, cracks, or chips is known as a dental crown. We make customized crowns that match the shape, texture, and colour of the existing teeth. It looks too natural to be seen by the naked eye. Dental crowns can be made using:
Gold alloys
Porcelain
Ceramic
Base metal alloys
Get in touch with Woodleigh Waters Dental Surgery Cranbourne to get affordable dental crowns if you need it.
Inhalation sedation or sleep dentistry
It is very effective for anxious patients. It calms the patient to get any treatment. Very useful and cost-effective as compared to general anaesthesia.
Dentures Services Cranbourne
In Woodleigh waters dental surgery, we do partial dentures both chrome cobalt and acrylic, implant supported dentures, full dentures.
Emergency Dental Services
Emergencies never come knocking and same is the case with dental issues. Our dentist Cranbourne offers you affordable emergency dental services. Certain dental issues can be treated with ease if handled in time. Some examples of dental emergencies include:
Abscesses
Dental Infections
Knocked Out Tooth
Chipped Tooth
Broken Tooth
Severe Tooth Pain
Fractured tooth
Serious Cavity
Give us a call and we will arrange for a dental emergency appointment without making you wait unnecessarily!
In addition to these, dentist Cranbourne also provides the following dental services:
Tooth Extractions
Periodontal disease treatment
Teeth grinding
Regular dental check up
Providing dentures
Why Choose Woodleigh Waters Dental Surgery Dentist Cranbourne?
Woodleigh Waters Dental Surgery Cranbourne provides you with the latest dental treatments at the most affordable price. We have a team of caring and gentle dentists who treat their patients warm-heartedly. Your comfort and well-being is our first concern. We take our time to understand your requirements and customize the dental plan accordingly. We are open 7 days a week and deliver dental services with the highest standards. You can get in touch with us for early morning or late evening dental solutions too. You can completely trust our budget dental care solutions. We make dental services affordable to make Cranbourne more serious for their oral health.
It's easy to forget how important a visit to the dentist is, especially if you're already regularly brushing and flossing your teeth. So if you are looking for the most effective dental treatments, contact the best dentists of Cranbourne at 03 9702 0234 or fix an online appointment here.  Our team of dentists will get back to you to schedule a proper diagnosis of your problems and will ensure that dental problems won't come in the way of your smiles! Book Dental Appointment in Cranbourne, call on 03 9702 0234 or Book an online appointment.
Cranbourne's Top Dental Care Centre is Open 7 Days a Week
Unlike other dental clinics in Cranbourne, Woodleigh is open throughout the week, serving its patients in the need. Easy and availability is one of the major contributing factors that sets us apart from the crowd. Our dentists in Cranbourne are highly experienced and qualified and make sure the patients are comfortable during the treatment. We provide gentle dental care and personalised services to the patients to soothe their dental problems.
Our dentist Cranbourne make the use of the latest technologies and hard-earned skills for effective treatment. We can work and handle all areas of dentistry and offer general dentistry, cosmetic dentistry, Orthodontics, Aesthetic dentistry, preventive dentistry and restorative dentistry and tooth extraction.
More information about our services reach out to us online or call on our 24/7 helpline number.